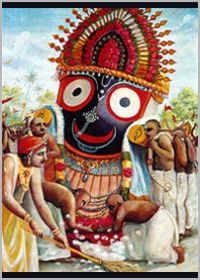 DG Tiles and Pavers is an Indo-Russian technological transfer; pioneer in manufacturing of European and Indian Designer Tiles and Pavers. The technological association with SISTROM, Russia enables us to produce marble from concrete. Further, the latest achievement of technology; is the method of tile etching which allows us to produce mat and glossy surface simultaneously on the same tile. This gives an opportunity for creations of complicated artistic compositions. Tiles that imitate granite, sandstone or limestone can be used for house facaded, fences and also in landscaping.

DG Tiles and Pavers is a good choice for Environmental Sustainable Paving. Precast Paving and by other name concrete pavers offer the required and often sought long term durability and economics of cost. Paving blocks is a value for money product. Colored paving blocks is equally needed for visually challenged people so to indicate easy of movement. Importantly, paving also allows to showcase designer landscapes that is always required for pedestrian Footpath; Domestic Driveway; Garden Walkway; Pool Deck; Municipal Mall/Plaza; Supermarket and Car Parks; Estate Road-Housing; Estate Road-Industrial; Parking For Warehouse; Container Yards; Airport Airside Pavements; Brick Patio; Industrial Flooring and many other places where ground weightage and strength is the most critical. Interlocking concrete block paving known as ICBP is followed by standard IS : 15658-2006 (Indian Standard of BIS). Colors, designs and production methods are continuously developed to meet various quality and designer requirements of architects, builders, developers, city planners and home owners.

We source our raw materials from reputed brands only like Birla White Cement; Bayer Pigments (Lanxess); Swiss Chemical and Russian Moulds, Recron Fiber and hence quality is guaranteed. Standard colors and a range of blends are available with us. Many are stocked for immediate delivery. Customization can be done in situation of bulk order and time.

We inventory huge stocks with most products available immediately. Our production area of 30000 sq.ft ensures minimum lead time to delivery. For anything relating to interlocking block paving; brick paving; grass paving; paving tiles; wall cladding; landscape designing; we assure to provide complete supplies as well as support services whenever required and ready to share our expertise and proficiency. We welcome you to contact us.
Read more...